Cubes is a top down puzzler, which involves dragging a King Cube to the level exit.You do this with the help of four colored "Cubes". White can be dragged around Normally. Blue Cubes can't be dragged at all. Red Cubes can touch fire and other dangerous objects. Green Cubes can be lifted above other Cubes.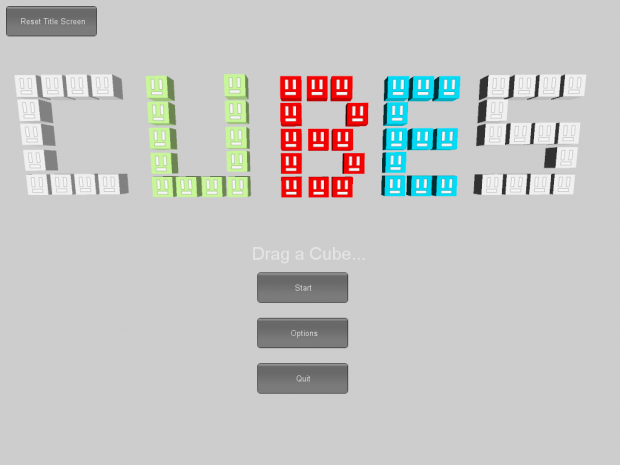 The Title Screen is a massive interactive playground, meaning you can experiment with the "Cubes" and learn how they control.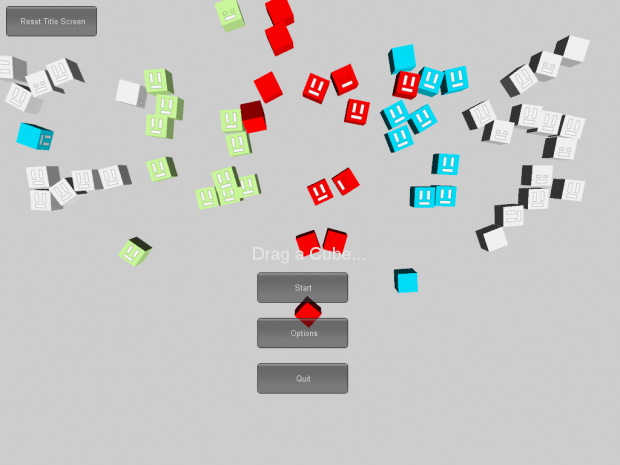 World 1 has 10 basic levels allowing you to get use to the game, as well as teach you how to play.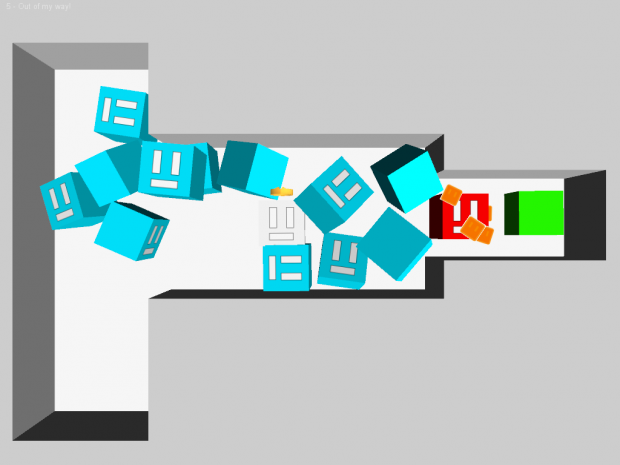 Cubes is currently not being worked on, however the last Alpha build can be downloaded from here:
http://www.indiedb.com/games/cubes/downloads/cubes-alpha-v03.